Friday January 10th, 2020
Riverside Hotel and Conference Center • Boise, ID • 9am – 4pm
Download the Conference Agenda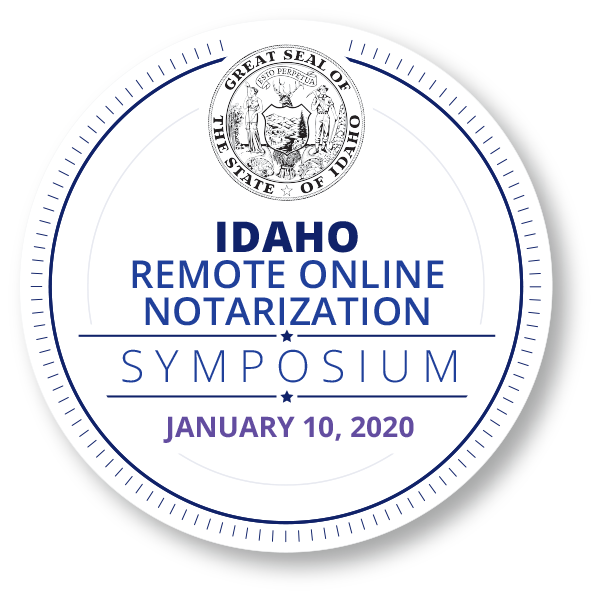 Interested in Remote Online Notarization(RON)? Curious about the process and the software available? Find the experts and vendors with the answers to your questions at the 2020 Idaho RON Symposium at the Riverside Hotel in Boise. The day will be filled with panel discussions, presentations, and demonstrations centered around Idaho's entry into the realm of remote online eNotarizations, made possible by the new laws that take effect as of January 1, 2020. If you are a member of the banking profession, real estate industry, or ever need to perform a notarial act for a remotely located individual then you need to be here!
This full day event includes a networking lunch and will cover the details of remote online notarization technology, laws, ethics, and more, with several vendors and experts on site. Get to know others in your industry, create new contacts, and gain new knowledge in this exciting and rapidly advancing new field.
Complete the form below to secure your spot at the January 10th event, and we look forward to seeing you at the Riverside. A completed online registration is necessary to allow us to get an accurate lunch count. Thank you.
Registration Fee: $30.00 per person (includes lunch)*
*Registration fees will need to be paid by check on the day of the event. Please make checks payable to Idaho Secretary of State. Thank you.