(208) 334-2301
450 N 4th St Boise ID 83702
(208) 334-2080
PO Box 83720 Boise ID 83720-0080
Please note: All business entity information that is filed with our office is public record and is made available online through our search.
On-Line Services
Order a Certificate of Existence or Goodstanding
Frequently Asked Questions Index
Miscellaneous Information and Links
Registered Agent Information and Forms
Helpful Information From the IRS for Businesses
Helpful Information From the State Tax Commission for Business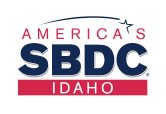 The Idaho Biz Help, in conjunction with the Idaho Small Business Development Center, has created the Business and Resource Wizards to help get your business started! Click below to learn more.