ALERT:


Mailings Offer Unneeded Misleading Services
Many businesses are reporting that they have received a mailing from a
company called ID Certificate Service. It is a request form for a
2020 Certificate of Existence.

This mailing was not authorized by the office of the Idaho Secretary of State
nor is the business affiliated with the office of the Idaho Secretary of State.

This mailer can be deceptive and misleading. Please note that you are
NOT required by our office to purchase a certificate of existence.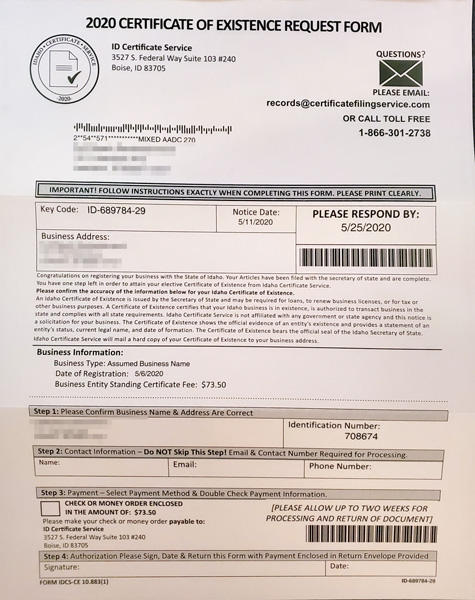 Visit SOSbiz Today!
MANAGE EXISTING BUSINESSES, CREATE NEW FILINGS & MUCH MORE
GET STARTED
Business Services

PLEASE NOTE: All business entity information filed with our office is public record and is available online.