FOR IMMEDIATE RELEASE
Date: December 19, 2016
Contact: Lawerence Denney, Idaho Secretary of State
Email: [email protected]
Boise, Idaho — Secretary of State Lawerence Denney supervising the vote for President and Vice President by the Idaho presidential electors in Governor Butch Otter's ceremonial office.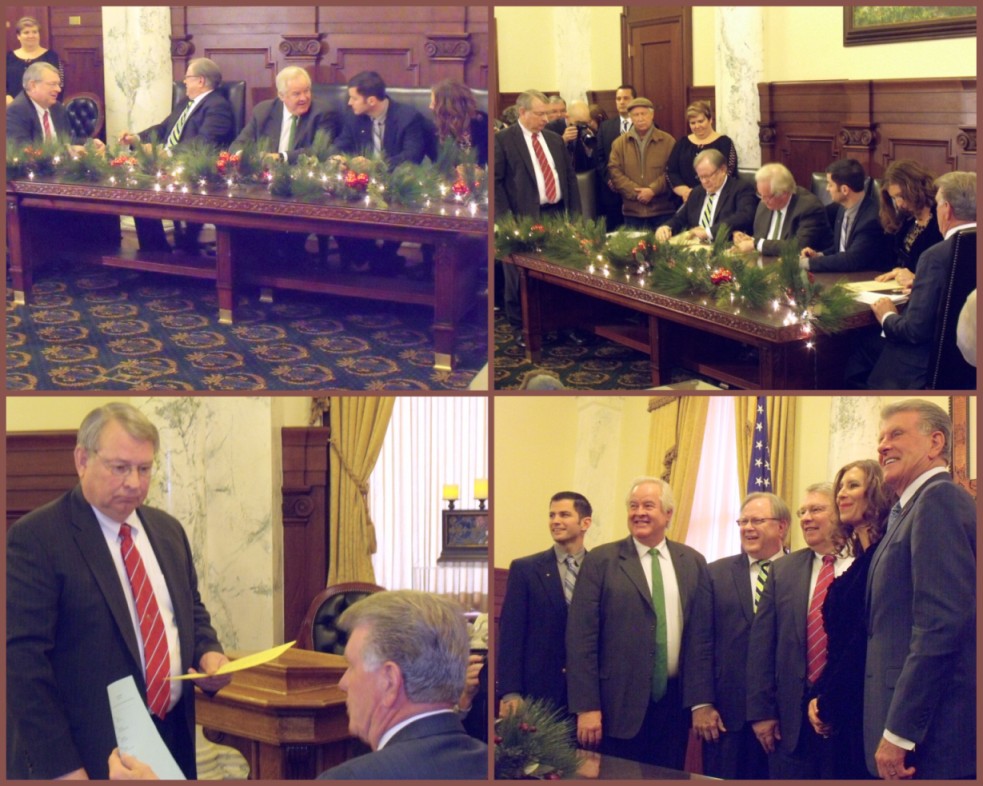 ###
ABOUT LAWERENCE DENNEY
Lawerence Denney has served the people of Idaho since 1990. His public service began as a representative in District 13 and, following redistricting, then became a representative in District 9 until 2014. During this time, Denney served two terms as Majority Leader and three terms as Speaker of the House before successfully running for state office as Idaho's Secretary of State. He is currently in his first term as Secretary of State.